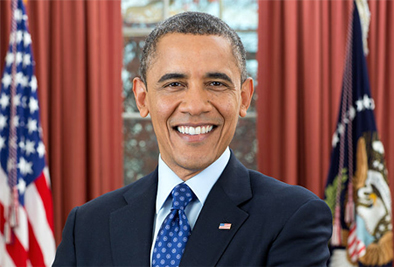 Mr. Speaker, Mr. Vice President, Members of Congress, my fellow Americans:
Tonight marks the eighth year that I've come here to report on the State of the Union. And for this final one, I'm going to try to make it a little shorter. (Applause.) I know some of you are antsy to get back to Iowa. (Laughter.) I've been there. I'll be shaking hands afterwards if you want some tips.
And I understand that because it's an election season, expectations for what we will achieve this year are low. But, Mr. Speaker, I appreciate the constructive approach that you and the other leaders took at the end of last year to pass a budget and make tax cuts permanent for working families. So I hope we can work together this year on some bipartisan priorities like criminal justice reform -- (applause) -- and helping people who are battling prescription drug abuse and heroin abuse. (Applause.) So, who knows, we might surprise the cynics again.
Read More
Archive of Past Addresses

2016
2015
2014
2013
2012
2011
2010
2009

2008
2007
2006
2005
2004
2003
2002
2001

2000
1999
1998
1997
1996
1995
1994
1993

1992
1991
1990
1989